Here, we'll describe the accommodations available to our guests for private functions. For example:
Videoke bar
Private dining rooms
Full bar
Internet Cafe
Customized menu (at additional cost)
We also Invite you to buy in our Filipino good's store.
We are also Accepting
Birthday Party
Other Occasion
Christmas Party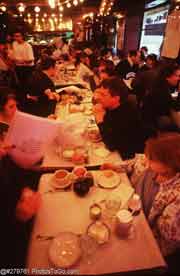 We might include a picture of one of our function rooms above.